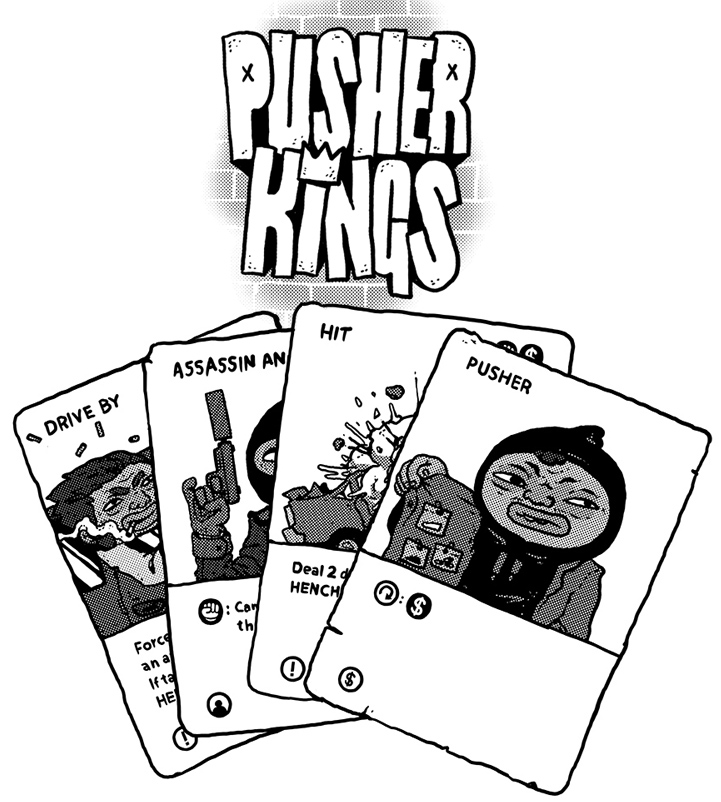 PUSHER KINGS
PUSHER KINGS is a card game based on familiar TCG rules, but without the T (with fixed decks). Get your PUSHERS out on the streets to make some MONEY, hire HENCHMEN and kill your FRIENDS!
You will need to print the cards PDF 2 times, so 12 pages total. I tried to keep the art from using too much ink, that shit is expensive.
Game hasn't been tested enough yet, any tipe of feedback will be most welcome.

Download